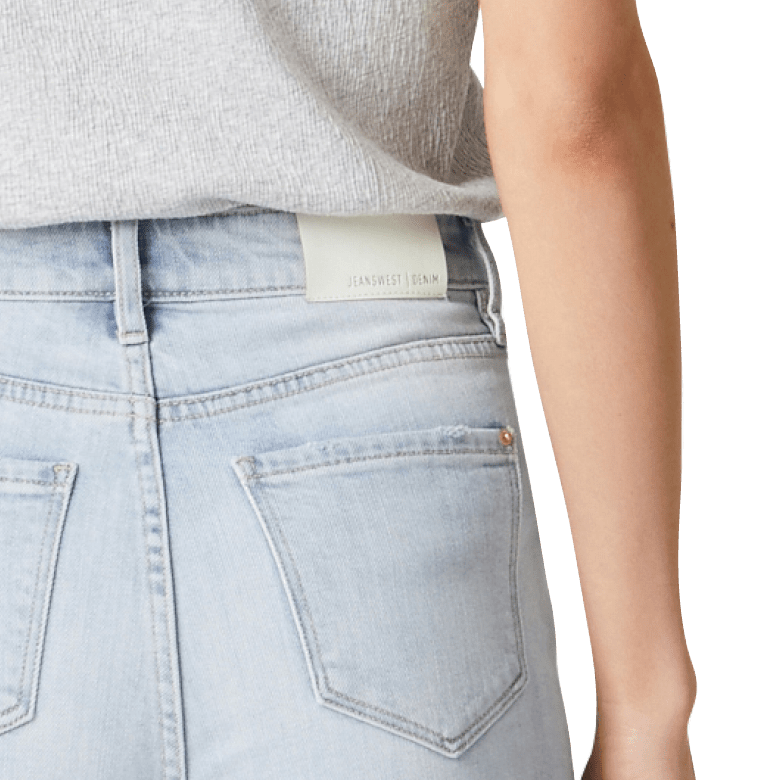 FUN FACT: RECYCLED LEATHER DENIM LABELS
Our denim labels are made from recycled leather.
16/11/2020
Did you know that some of our denim labels are made from recycled leather? As our commitment to ethical sourcing and traceability continues, so do our initiatives to minimise the environmental impact of our clothes. Get the inside word from Denim Product Manager, Adrienne, and find out more about our recycled leather denim labels here.
Tell us a little bit about recycled leather, and how we started introducing this initiative to Jeanswest denim.
Recycled leather is an 'eco-friendly' leather alternative made from otherwise unused leather scraps. We started introducing recycled leather labels into our ranges from the start of this year, and now use them on selected jean styles, as well as all our denim shorts and skirts.
What prompted the decision to replace our original leather labels with recycled ones?
It was an ethical decision for me, considering both the animals and the environment. The switch to recycled leather means that we are using a by-product, utilising scraps of leather that would normally end up in landfill.
Where does the recycled leather come from?
The leather comes from Europe, mainly Italy.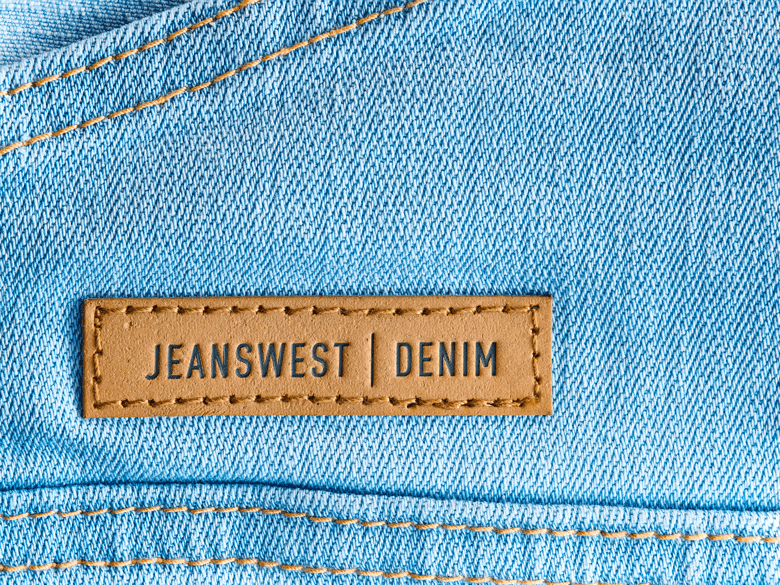 Talk us through the process of how recycled leather is then transformed into denim labels?
Somewhat similar to the production of paper, it involves shredding leather scraps which are ground and mixed with a bonding solution, then stamped with our iconic logo.
Are there any other initiatives like this we have introduced to our denim processes?
We are in the process of implementing 'Repreve®' recycled polyester yarn into our denim ranges, which is made with discarded plastic bottles! Although there are some limitations with using this recycled fibre, we are trying to roll it out across as much of the range as possible. Our first styles made with Repreve® yarn will arrive in store this September…