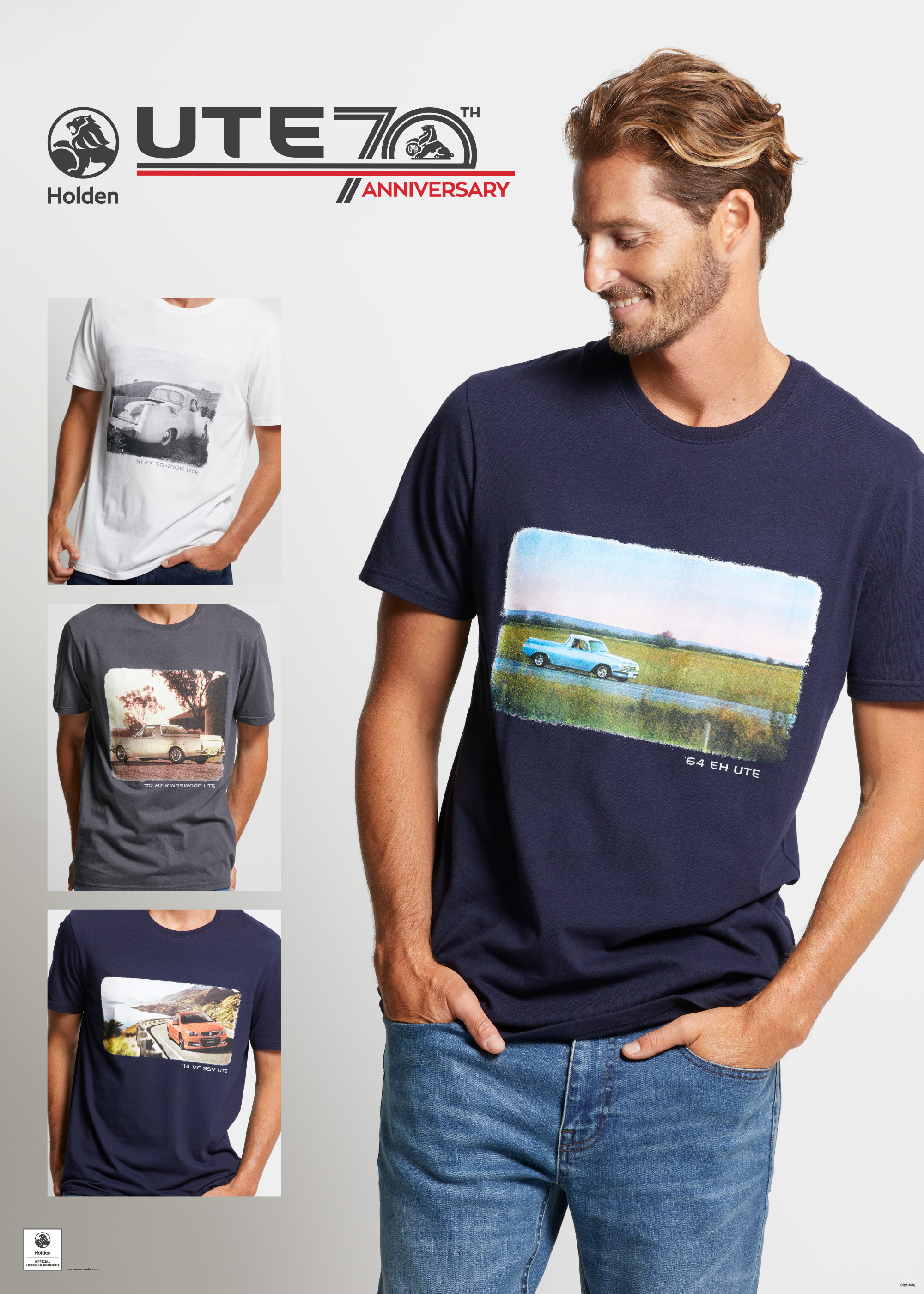 Jeanswest X Holden Utes
Celebrating the 70th Anniversary of the Holden Ute!
09/03/2021
Jeanswest X Holden Utes
We are thrilled to announce our latest tee collection with Holden to celebrate the 70th Anniversary of the Holden Ute! There's nothing more quintessentially Australian than a Ute and in bringing this latest tee collection to life, we were given a glimpse into Holden's archives and their vast collection of workhorses, as well as the later iteration of V8 thoroughbreds. The result is a tee collection that showcases four legendary machines.
The Story of four Holden Utes
A symbol of hard work, with a laid-back attitude, Holden Utes have been a part of the Australian way of life since their introduction in 1951.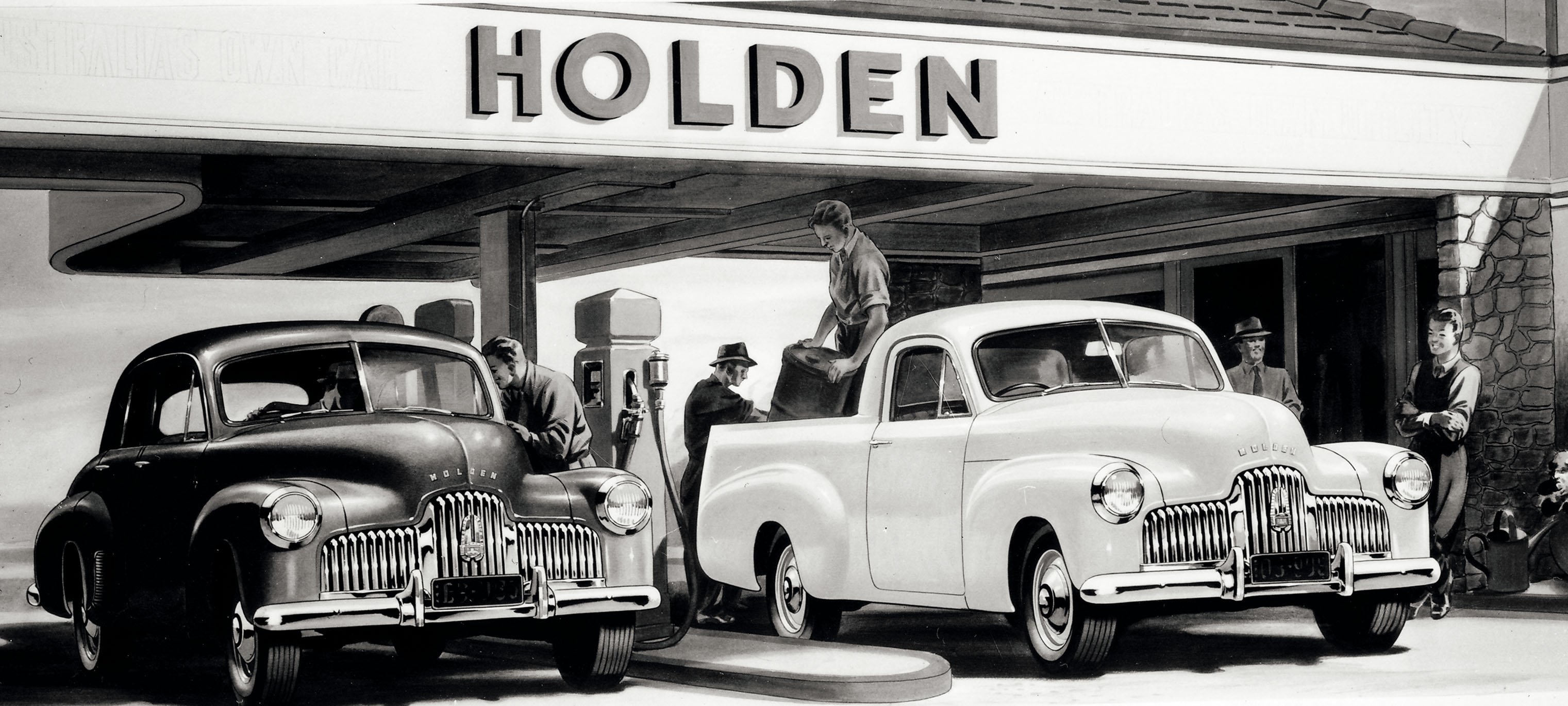 50-2106 "FX" UTE:
A go-anywhere workhorse, the first Holden Ute universally nicknamed "FX" was light, strong, and surprisingly fast, thanks to a modern OHV 6-cylinder engine. Demand was so strong that the waiting list grew to 70,000 before the end of the first year. The image featured on our "FX" tee is taken from a range of publicity photographs found within Holden's archives. Shot at South Kardella near Leongatha in Victoria's Gippsland district, in November 1950 (two months before the public release), the images showcasing its dependability as a workhorse.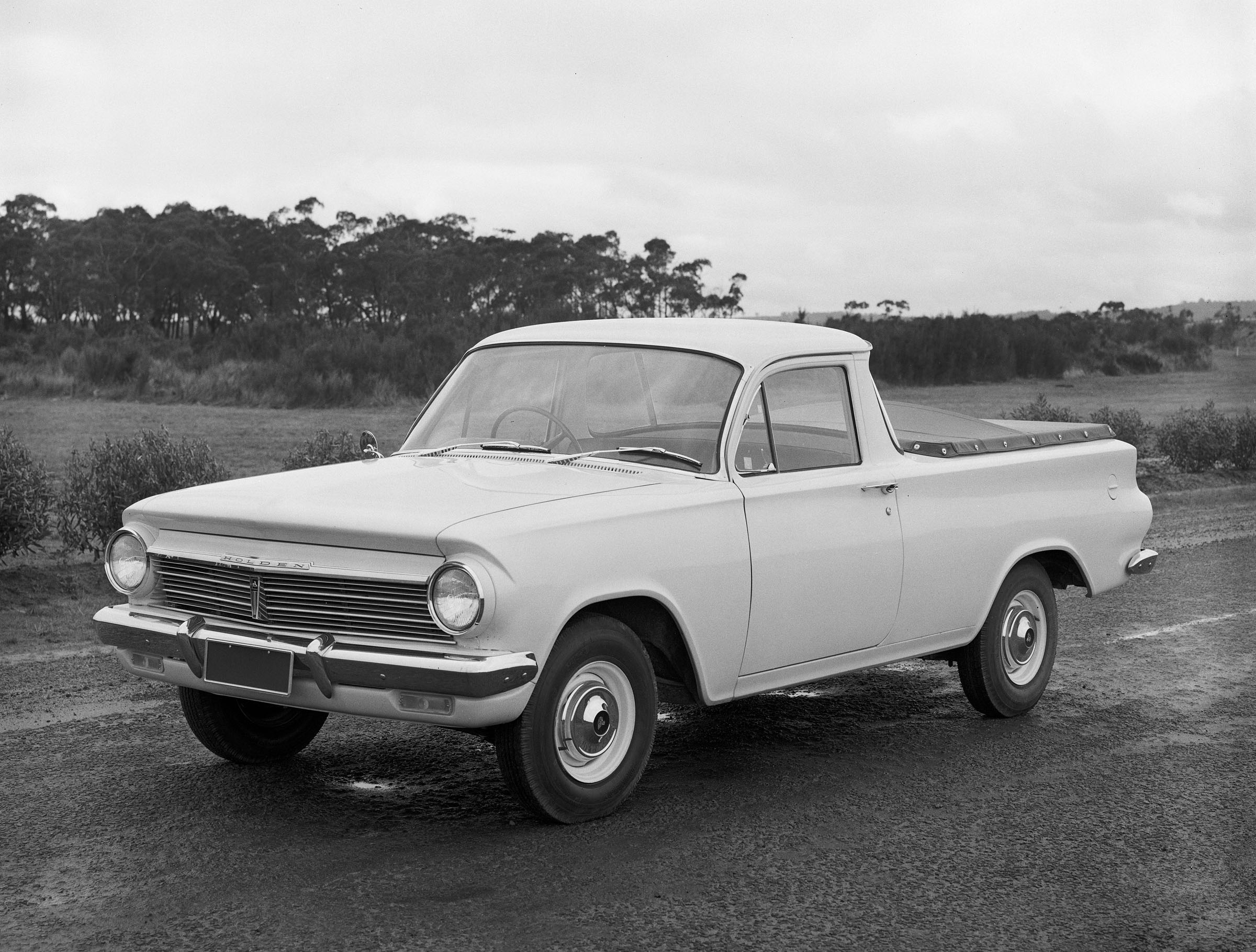 EH UTE:
The ute variant of the fastest-ever selling Holden was introduced in 1963. Sold only in 149-cid form and with a 10 cwt. payload capacity, the load area featured a double floor and was made of laminated hardwood with steel skid strips, a combination that was both practical and durable. The vehicle of choice for farmers and tradies in the early '60s, the EH utility continues to have a devoted following today. For the image on this tee, we took to the long quiet roads of the Swan Coastal Plain in Western Australia to shoot a great example of a restored 1964 EH Ute. Captured by Brad of Bramis Photo on a balmy Spring eve, it captures the free spirit of hitting the road in a classic Holden Ute.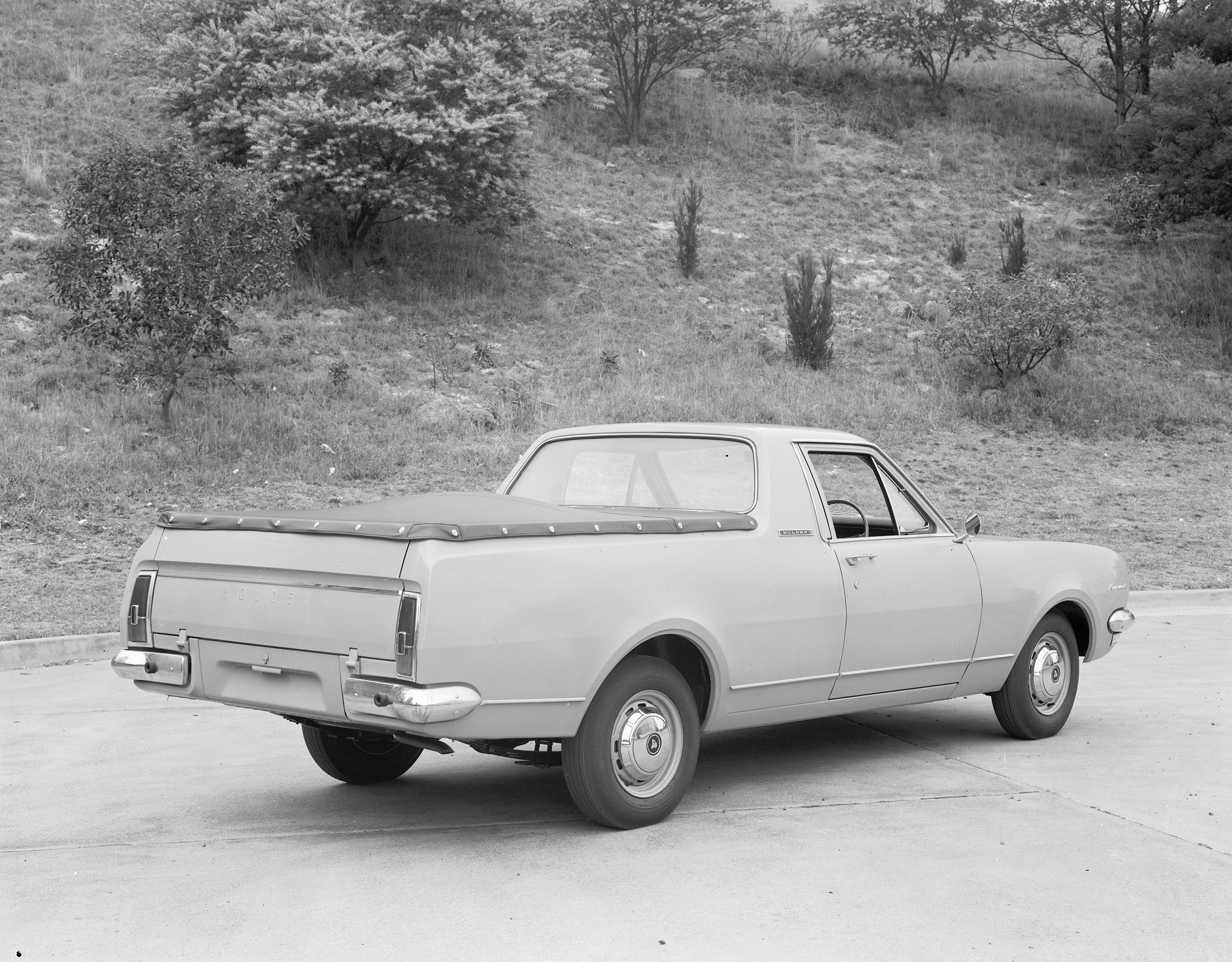 HT KINGSWOOD UTE:
The HT series Holden was launched in May 1969 as a facelift of the successful 'new generation' HK model. The commercial range consisted of both the utility and panel van, the former available as the base Belmont or more upmarket Kingswood. According to Holden's advertising pitch for the commercials, they now had the "toughest in the business Double Life construction" and tougher suspension (including the option of 'Superlift' rear shocks and a limited-slip diff). These days, it's rare to find a good, original HT ute that hasn't been driven into the ground. The HT Ute featured on this tee was also photographed by Bramis Photo and is a shining example of a well-restored workhorse.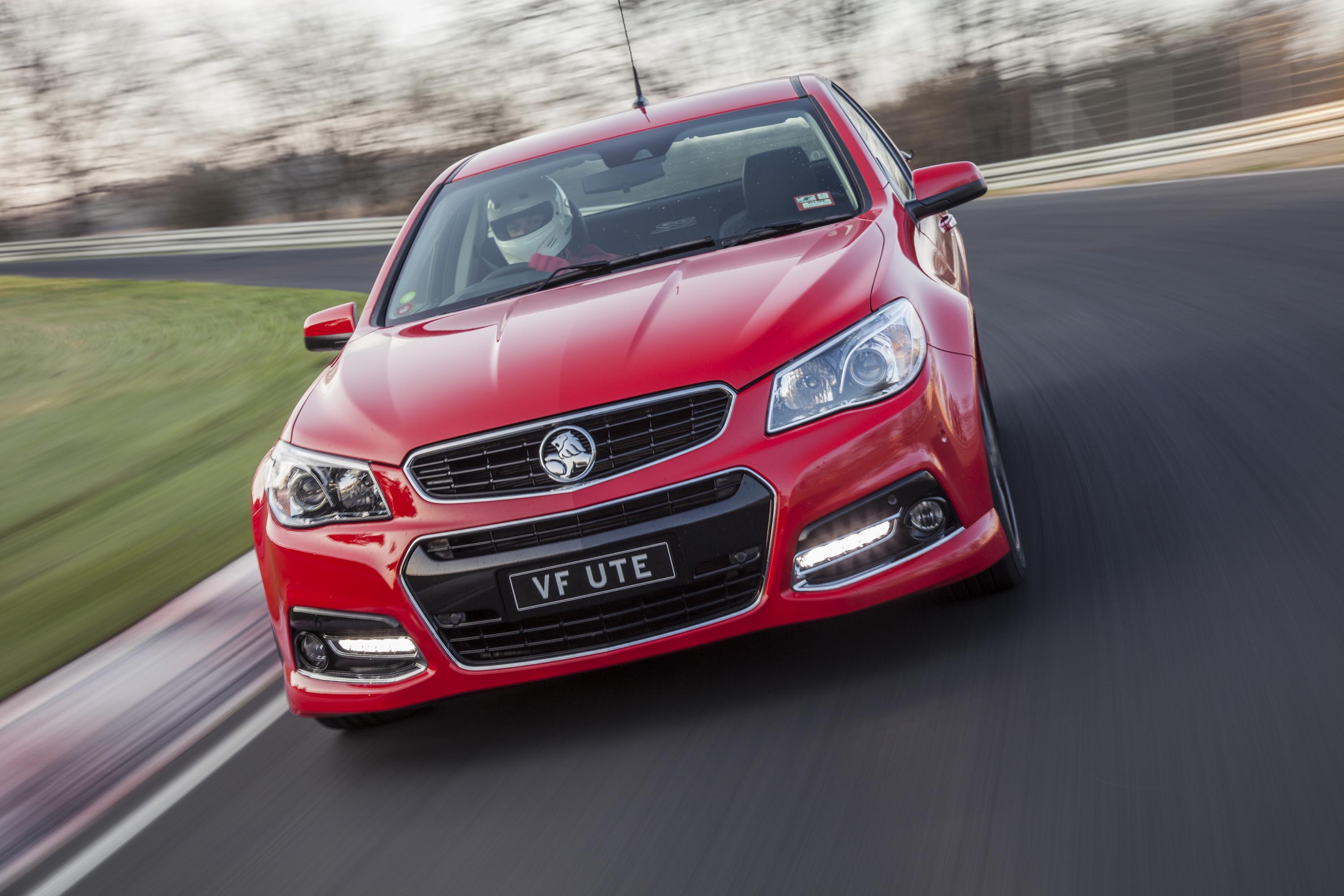 VF SSV UTE:
The 2013 VF model line-up heralded the biggest update to Holden's enduring Commodore Sedan, Sportwagon, Ute, and Caprice range since the VE and WM were introduced in 2006. Powered by a 6.0-litre Gen IV V8 engine standard, complete with leather-appointed seats, 19-inch alloy wheels, sensor key technology with push-button start, digital instrument display, and satellite navigation it was just as much a sports car as it was a working Ute. The image featured on this tee is from the Holden archives is shows just how much our Aussie Utes evolved over the years. The Holden VF SSV Ute was all power and style with a good dash of sophistication thrown in.
The collection we created by teaming up with such an important piece of Australian history is not just for petrol heads or car lovers. We are thrilled to pay tribute to these four iconic Holden Utes in a range of tees that are stylish, with a nod of nostalgia and perfect for everyday wear.